Week 18 Football Pick'em Contest Strategy & Advice (2022)
Week 18 gets us the wild final week of the NFL season, where some teams have everything to play for, and others do not.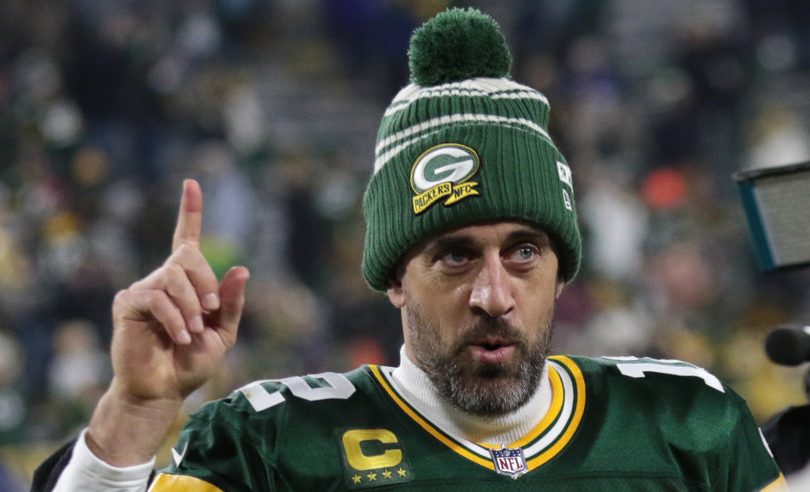 Aaron Rodgers tells us how many weeks are left in the season (Larry Radloff/Icon Sportswire)
Week 18 has arrived, which means we are at the end of the regular season. It has been an up-and-down journey with more good weeks than bad, and we hope that you are in contention as the final games arrive.
As we write this on Tuesday morning, we also don't know if Week 17 has officially ended. All of our thoughts and prayers are with Damar Hamlin after his collapse on the field during Monday Night Football, which led to the suspension of that game.
We should find out in the next day or two what the NFL plans to do about the game. That decision could impact how we handle your pick'em pools, which we will update.
In these columns, we explore strategies to maximize your edge in NFL and college football pick'em contests. We also provide some of the rationale behind picks potentially recommended by our premium product.
Here's what's available now:
---
Sunday 1/8
Reviewing Final Week 18 Dynamics
The final day of the NFL regular season is here. Good luck in your final push.
Here are the key NFL value plays for Week 18:
Atlanta vs. Tampa Bay (66% win odds, 30% popularity): Tampa Bay has nothing to play for here and will likely begin resting starters as the game continues, which is why Atlanta is the favorite.
Denver vs. LA Chargers (61% win odds, 20% popularity): The Chargers are also highly likely to rest starters, especially since Baltimore is probably starting its third-string QB against Cincinnati. If Baltimore loses before the Chargers kick off, the Chargers will be locked into the No. 5 seed.