Circa Survivor Contest Week 16 and Christmas Games (2022)
Jason from PoolGenius dives into the Circa Survivor contest and looks at Week 15 options.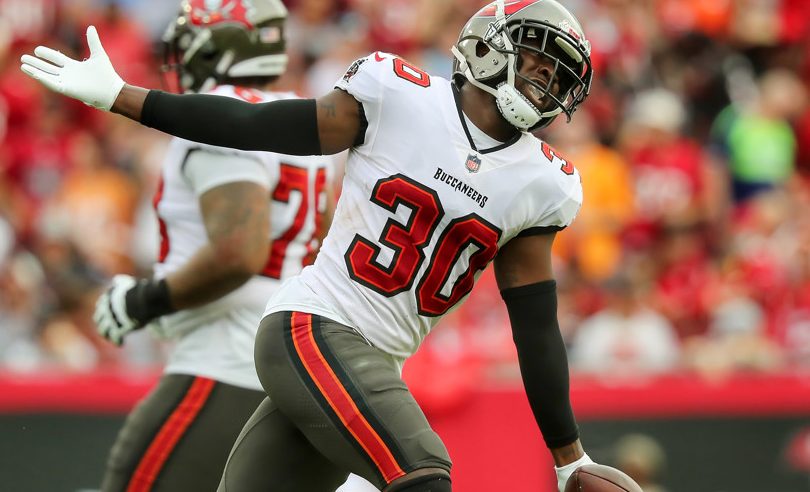 Tampa Bay is usually a good pick in survivor (Cliff Welch/Icon Sportswire)
We are down to only 14 entries remaining in the chase for a prize pot of over $6 million in the Circa Survivor Contest.
Here is our weekly update for Week 16, which has a two-pick component—one pick on games from Thursday to Saturday and another from the four games on Sunday and Monday.
[UPDATE: We are down to three entries after Christmas and entering Week 17, so we will not be doing further strategy updates but will recap the contest at its conclusion.]
Circa Week 16 and Christmas Slate
All year long, entrants probably worried more about having a team to pick from the four-game Christmas slate. As it turns out, the pickings are even slimmer when it comes to the Saturday games.
No entry is truly safe as we head into this two-game gauntlet. It isn't out of the question that the contest will end by Monday night.
Week 15 Results
Over half of the 30 entries last week went with Washington, making a team favored by only four points an extremely high-leverage and poor-value choice. When Washington lost 20-12—with a little controversy thrown in at the end—Circa dropped to just 14 survivors. Those that got through used a combination of Green Bay, Minnesota, New Orleans, Kansas City, and one on Cleveland.
Had the Vikings not pulled off the biggest comeback in NFL history, the contest would be at 10 remaining entries entering this week.
With only 14 entries left, each remaining entry has over $438,000 of contest equity. Two entries (Bull Hill-1 and HOWARD HAMLIN-1) have not used either Cincinnati or the Rams and are eligible for the additional $1 million bonus prize if they can make it to the end.
One entrant has two entries remaining (THE ENEMY WITHIN).
Week 16 and Christmas Slate Thoughts
You can make a pretty good case that the pre-Christmas Day Week 16 games are a bigger strategic and riskier set of games than the Christmas Day ones.
Yes, there are 12 games, but five of them are out right away, as the favorites have been used by all entries (Buffalo, Baltimore, Dallas, Kansas City, San Francisco). Two entries could use Cincinnati, but they would do so at the expense of giving up about $500,000 of additional equity right now, so the Bengals aren't likely to be in consideration either.
Week 16 Projections
That leaves only six games as options.
Minnesota (-4) vs. NY Giants
Tennessee (-3.5) vs. Houston
Cleveland (-3) vs. New Orleans
Detroit (-2.5) at Carolina
Pittsburgh (-2.5) vs. Las Vegas
NY Jets (-2.5) vs. Jacksonville (already lost)
Only two entries have Minnesota available, so nearly everyone will be picking a team favored by 3.5 points or fewer. Picking the Vikings is the clear strategic play for the two entries that still have them available, as they will have the highest EV of the slate as a relatively low-picked option who is also the biggest favorite.